Back to Latest News
HE Sultan Al Jaber: 'New law regulating industry supports UAE's industrial and economic development'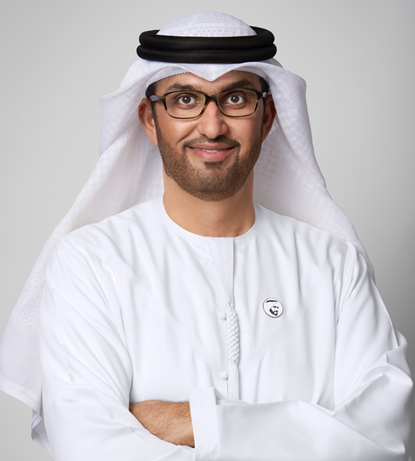 Abu Dhabi, UAE. 9 November 2022: His Excellency Dr Sultan Al Jaber, Minister of Industry and Advanced Technology, issued a statement on a new decree-law introduced to regulate the country's industrial sector.
He said: "The decision by His Highness Sheikh Mohamed bin Zayed Al Nahyan, President of the UAE, to issue a new law to regulate and develop the country's industrial sector helps to create an attractive business environment for investors, strengthens the UAE's position as a global industrial hub, and reflects positively on the performance and growth of the industrial sector. This law will drive industrial development through empowerment, integration, and partnerships."
Pillars of empowerment
His Excellency continued: "The law aims to empower the industrial sector and raise its contribution to GDP, in line with the objectives of the Ministry of Industry and Advanced Technology. The law will make it easier for entrepreneurs, SMEs, advanced technology companies to obtain industrial licenses by providing greater flexibility, especially in terms of employee numbers and size of investment. It will also support factories to increase quality, health and safety, and efforts to achieve sustainability and carbon neutrality in line with the UAE's strategic vision.
"This law provides the flexibility to issue more incentives in the form of policies and programs, which are linked to national strategies, some of which have already been implemented, such as the National In-Country Value program, Industry 4.0, and the Technology Transformation Program. It will encourage new programs to be rolled out in the future to support the efforts of the industrial sector."
His Excellency said: "The law will enhance the UAE's efforts to achieve self-sufficiency in a number of priority industries in a way that enhances the ability of supply chains to withstand global crises. It will also provide the necessary conditions to support industrial growth by standardizing procedures and reducing fees. The law will enhance the business environment for entrepreneurs and SMEs and open new export markets."
Stimulating investments
His Excellency added: "The UAE is focused on integrating industrial growth with the country's industrial identity under the theme of Make it in the Emirates. This strategy aims to unify industrial standards based on the highest standards of efficiency and production, which enhances access to global markets and raises the competitiveness of UAE-manufactured products. We recently announced around 300 local products that are ripe for investment."
"The law is integrated with national programs such as National ICV, Industry 4.0, the Technology Transformation Program, and advanced quality infrastructure, in order to enhance consumer confidence in local products and promote sustainable economic growth."
Release Details
November 09, 2022
Abu Dhabi
---
Share on social
---
Tags