Back to Latest News
Sultan Al Jaber meets with the Moroccan Prime Minister and a number of ministers to discuss strengthening bilateral strategic relations and joint investment opportunities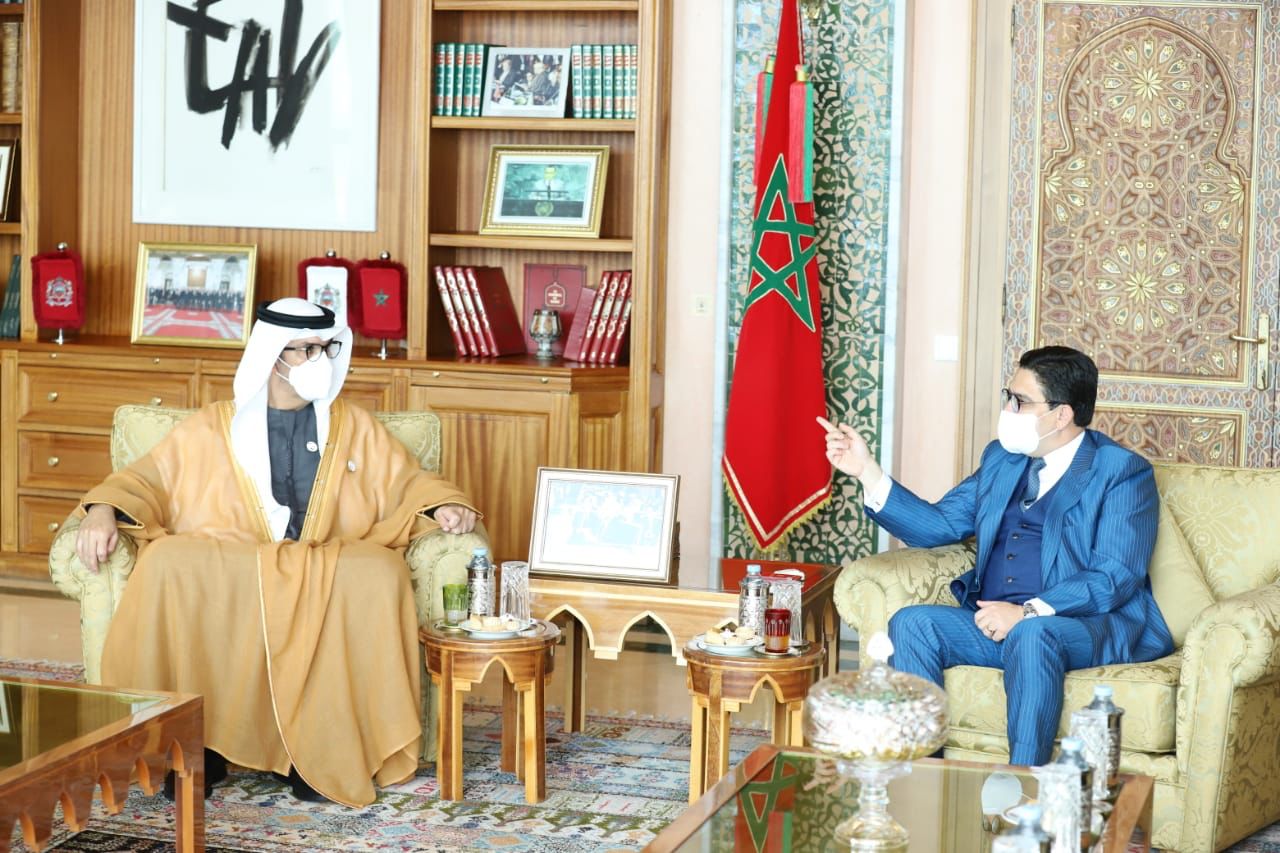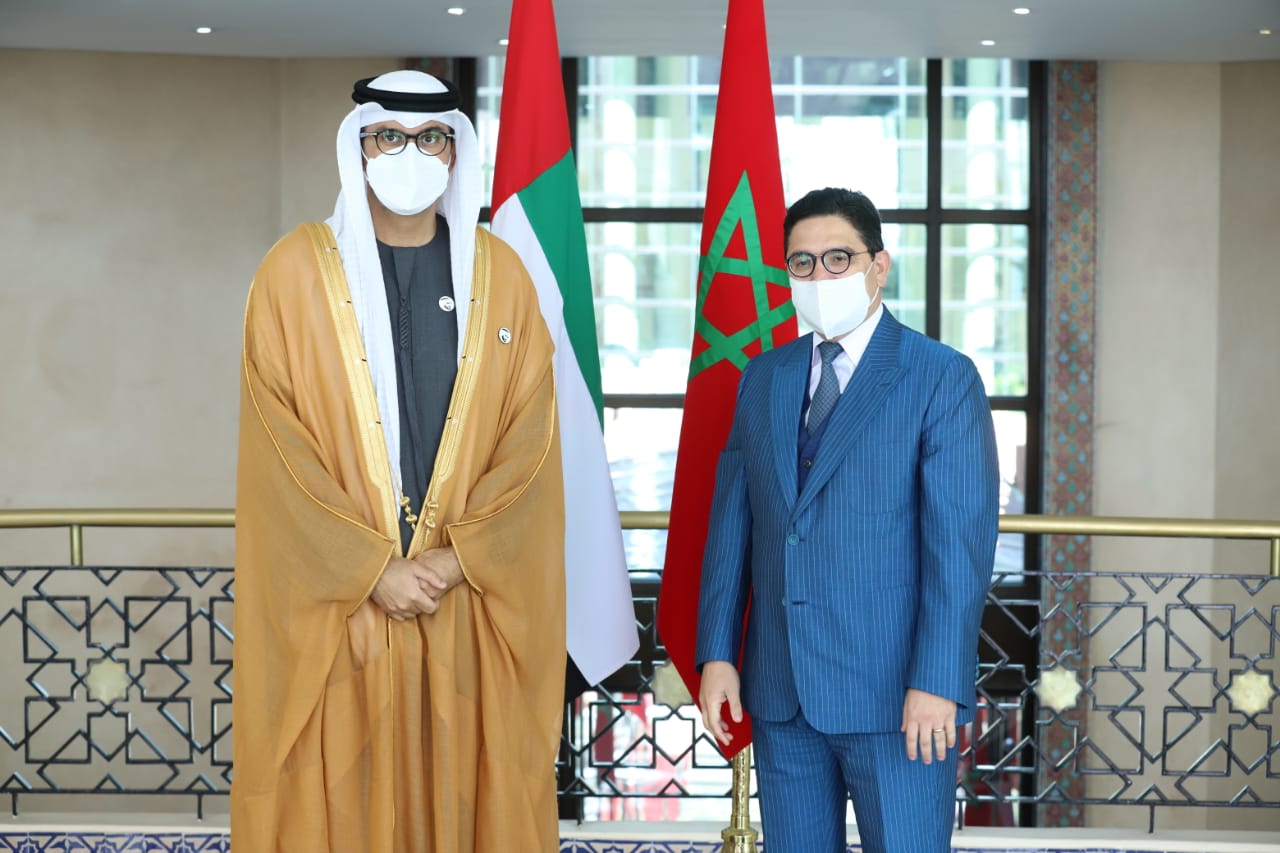 Rabat, 15 March / His Excellency Dr. Sultan Ahmed Al Jaber, Minister of Industry and Advanced Technology and UAE's Special Envoy for Climate Change met with His Excellency Aziz Akhannouch, Prime Minister of Morocco, in the presence of His Excellency Al-Asri Saeed Al Dhaheri, Ambassador of the UAE to the Kingdom of Morocco. At the beginning of the meeting, His Excellency Al Jaber conveyed the greetings of the leadership, government and people of the UAE to the leadership, government and people of brotherly Kingdom of Morocco. The meeting discussed ways to enhance bilateral relations, investment opportunities and joint cooperation in areas that would strengthen the close historical and fraternal relations between the two countries.
During his meeting with the Moroccan Prime Minister, His Excellency Al Jaber stressed that, in line with the directives of the nation's wise leadership, the UAE is seeking to explore opportunities for cooperation and joint investment in vital fields, including traditional and renewable energy, industry, minerals, infrastructure, communications, tourism, real estate, agriculture, services and other fields that contribute to achieving sustainable economic growth.
This came on the sidelines of His Excellency Sultan Al Jaber's participation in the fifteenth session of the Energy Conference in Rabat, which is being held under the patronage of His Majesty King Mohammed VI of Morocco, in which the UAE participated as a guest of honor.
His Excellency Dr. Sultan Ahmed Al Jaber also met with a number of ministers and officials in the Moroccan government, including His Excellency Nasser Bourita, the Minister of Foreign Affairs, African Cooperation and Moroccans Abroad, , in which a number of regional and global issues of common interest were discussed. The two parties stressed the importance of coordination and consultation between the two countries, especially in light of the recent international developments.
His Excellency held another meeting with His Excellency Riad Mazur, Minister of Industry and Trade, to discuss ways to enhance cooperation in the industrial sector and advanced industries. During the meeting, Al Jaber stressed the importance of cooperation in these areas, which would support sustainable economic and social growth.
His Excellency also met with Her Excellency Leila Benali, Minister of Energy Transition and Sustainable Development, to discuss opportunities for cooperation in energy and climate change. Al Jaber praised the efforts made by the Kingdom of Morocco to combat climate change and implement renewable energy projects. He also pointed out the importance of cooperation in order to benefit from Morocco's experience of hosting COP22 in Marrakesh ahead of COP28 in the UAE in 2023.
Release Details
March 15, 2022
Morocco
---
Share on social
---
Tags