Sector Overview
The UAE is rich in hydrocarbons and has a diversified energy mix, from natural gas to solar energy. The potential to further develop the UAE's hydrogen energy sector is bolstered by the availability of hydrocarbons and diversified low-cost energy sources. The sector's development will build on extensive experience and expertise in the oil and gas and renewable energy sectors.
Hydrogen production from hydrocarbons presents an important steppingstone, starting with blue hydrogen and transitioning to green hydrogen. The UAE's Energy Strategy 2050, launched in 2017, aims to convert 44% of the energy consumed in the UAE to renewable energy by 2050.
In May 2021, a Green Hydrogen project was inaugurated at the Mohammed bin Rashid Al Maktoum Solar Park in Dubai, marking a new achievement for the emirate as a leader in renewable energy. The project, implemented in collaboration with DEWA, EXPO 2020 Dubai, and Siemens Energy, is the first solar-driven green hydrogen-producing facility in the Middle East and North Africa (MENA) region.
The UAE can leverage its existing feedstock advantage, available assets for hydrogen steam reforming and hydrogen transportation, and CCS capabilities to produce low-cost blue hydrogen in the short term, potentially participating across the hydrogen value chain from production to end-use.
25%
of the global low-carbon hydrogen market is the target set by the UAE by 2030
Hydrogen industrial ecosystem
Creating a local hydrogen industrial ecosystem is a key priority for the UAE
Cost-optimal production resources
Cost-optimal production resources
Explore
Explore The Sector
The UAE can leverage its existing feedstock advantage, available assets and CCS capabilities to produce low-cost blue hydrogen in the short term
The country will leverage the availability and low-cost of its natural gas resources
The country will capitalize on the available assets for hydrogen steam reforming
The UAE has the potential to participate across the hydrogen value chain from production down to end-use
Testimonials
Success Stories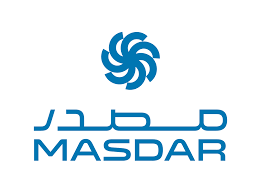 MASDAR Success Story